Another animation (test)


Showing animation (or any type of motion) on this blog can only be done with animated gif's I discovered. The video-upload sites I know, don't allow hot-linking direct to my posts... but redirect you to there pages full of advertisements. If you know a better way which doesn't evolve this... please let me know how!!! It will have to do for now though. A simple animated gif file is great, don't get me wrong (see header), but if you animate on 25 frames a second -using doubles as well as singles- the rendered gif's timing sucks big time... especially on slow computers.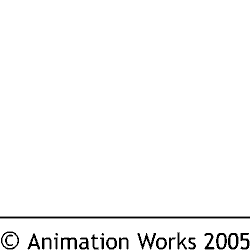 This is a small animation test I did for the upcoming new short of Arjan Wilschut, tested with a computer program called Ernest Le Linetest... I think this program is great, but it can be a wee bit unstable on some systems. And -as you can see- in this pencil test, the animation moves slower then it should be... so you'll still have to us some of your own imagination.