"At your service"
I like it when the customer has a clear picture in mind, or at least knows what they want...
"I would like to have a new company logo depicting the earth (green and blue being my company's main colors) and kids from different ethnic groups surrounding it"

---
(but of course with some corrections...)
(Correction:
"Could you just give them normal shirts, no flags... and some rounder heads?"
)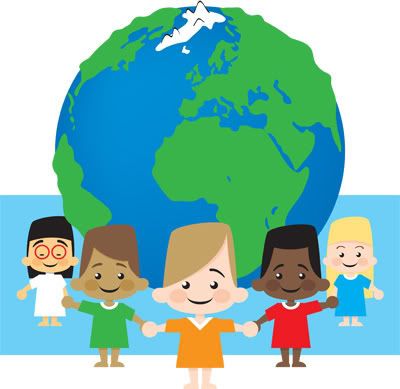 ---

(just a few more corrections)
A different graphic designer "tweaked" my illustration a bit and put some text over it. I don't mind 'cause I had fun making it and I got payed for it!